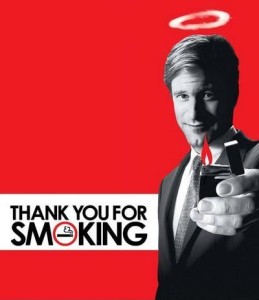 So I was up at Yale University last weekend for my Smartypants brother's  graduation…and I was totally captivated by Christopher Buckley's Class Day Speech. Christopher Buckley  is an American political satirist and the author of Thank You for Smoking and, most recently, Losing Mum and Pup: A Memoir, about growing up as the son of William F. Buckley Jr. and Patricia Buckley.
"On this day, over 30 years ago, I stood right here on this very spot in the capacity of Class Historian. My speech concluded by quoting a bit of graffiti that I had found in the men's room of the Cross Campus – now, Bass — Library.  A bathroom stall is, yes, an odd place to find inspiration, but it seemed perfectly to sum up the very essence of the Class of 1975.  So I felt I had no choice but to quote it verbatim. The problem was that its punch line contained a certain four-letter word beginning with the letter that designates a failing grade. Here it is, in a cleaned up version.
God didn't create the world in seven days.  He f—ed off for six days and pulled an all-nighter. "
Well.  There was this gasp – the sound of all the oxygen in Old Campus being rapidly sucked into 8,000 lungs.  One owner of those lungs was my dear old dad, Class of 1950.  The next day, he presented me with my graduation present – a typewriter, four of whose keys had been removed. So I'd like to start off today, 34 years later, by formally apologizing to God, Country, and Yale for my appalling lapse of lux and veritas on that otherwise lovely May day.   Or as we say in Washington, "My prior statement is inoperative."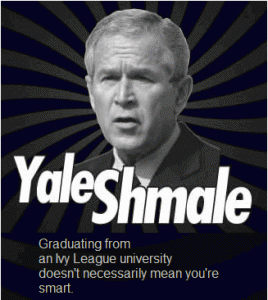 Other highlights from the weekend at Yale were…
Riding up in the elevator at The Study Hotel with Chris Buckley after the speech, & receiving signed copies of his new book, as gifts of the hotel.
Meeting Annette Benning during our dinner at the hotel restaurant…So beautiful and charming and Despite all of her talent and prowess as an actress, we were all secretly more in awe of her status as THE WOMAN WHO HAS KEPT WARREN BEATTY IN CHECK for the past 20 years.
Seeing Hilary Rodham Clinton, sculptor Richard Serra, choreographer, Bill T. Jones, among others, receive Honarary Degrees.
Reconnecting with my former step-mother & perusing through her husband's new "Eros '08" photo series of her…