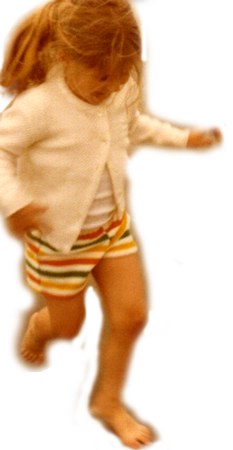 A "punk-rock debutante" from Houston, Texas with serious wanderlust, I travel around collecting stories and images…
I moved to Austin, in 1995, graduating from film school at the University of Texas in '97, while working as Richard Linklater's personal assistant on the set of   The Newton Boys, a 1920's period film based on the true Texas story of three renegade bank robbers.
Over the years I've created films, photographs, jewelry, websites, and graphic designs..influenced by art, fashion, nature, music, and social justice/environmental issues…nearly always exploring representations of women in Western culture and media.
While making movies for "the girl who says she'd never have a wedding video,"  I've traveled to the Ice Hotel in Sweden, to Marrakech, Morrocco; throughout Texas, the U.S. and Mexico…at parties featuring Prince, Al Gore, & Sister Sledge. Meeting fascinating characters along the way.
It has often been a wild and weird road….
I've seen a live alligator brought onto the dancefloor at a wedding in an old Southern mansion down in Victoria, Texas; a famous alleged murderer at a wedding in the historic Gulf Coast town of Galveston, exotic Indian weddings from Dallas to New York, and Prince playing  Nothing Compares to You at a birthday soiree' thrown by an Austin tech millionaire.
In the Summer of 2008, I filmed the story of a close friend directing her first feature film, The Greatest, starring Susan Sarandon…taking me on a series of adventures…ultimately inspiring an episodic docu-series I'm directing, The Texas Huntress.
Hunting for me, is literal and metaphorical…hunting for characters, stories, adventures…and magical films of weddings, dinner parties, and birthdays…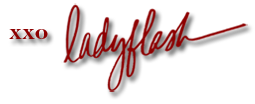 Raves
"Ashley, I love it! I finally feel like all the details came together, because they looked so perfect on screen. The Texas setting, the orchids, thatched ceiling…Plus, your music edits were spot on. So, so, happy."
"Ashley, Your quality and prices are amazing. I've seen wedding videos that cost 3 times what you charge but aren't nearly as clever and sophisticated as yours."
"Ok, FABULOUS does not do her justice. She was better than amazing. And her work is incredible. We wanted really good pictures and movie but different, more vintage. The first time I looked at ashley's website I cried….I wanted to be the brides in her movies. She is fun and very genuine, and she made me feel like a movie star!"
"You create artistic, impressionistic montage films, while capturing the authentic spirit of the event.I've gone to your site and watched every video on there. I don't know most of these people, but you make me want to."
"I recently watched our movie again, and it still makes me cry. Besides making my wedding seem incredibly glamorous. Four years later it still looks fresh and not at all dated! Then I left the DVD at a friend's house and she shared with me that she had separately made her mother, sister and several friends who don't even know me all watch it. And they all cried!"
"Ashley, these movies are truly spectacular. I filed for divorce last week and they make we want to get married all over again!"
"I had the chance to watch the video with the family last nite…and everyone DIED!! We were all in tears & going on and on about what a genius you are! my dad even said he wasn't a fan of watching stuff like that, but thought the movie you created was outstanding. Thank you for your incredible work! You are SO talented!!!"
"We watched our movie again last Sunday on our anniversary, and we loved it all over again. Since our wedding day seemed to be a whirlwind, we were so grateful that you captured the moments on film that still photos alone cannot. Everyone who's seen it can't stop raving about the final product which is moving, funny, beautiful and very "us"… a work of art. We will recommend you to EVERYONE!"